Just like the next guy, the Fake Angeleno is committed to "creating compelling, relevant content" with a "real value proposition," readily digestable for the edification and entertainment of "the user," who it "really all about," and who will no doubt engage me in a stimulating "two-way conversation," thanks to the "interactive  componenet" of this stunningly inept infographic.  Sorry, gamification layer not included.   
Decision 2012 – You Decide!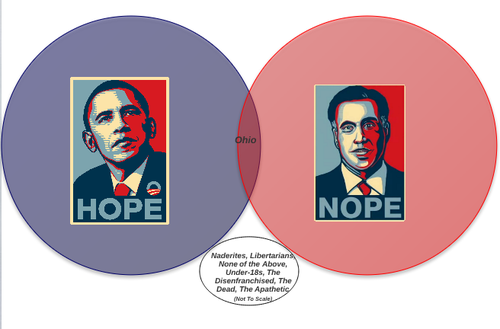 P.S. I'm serious about both my staggering artisic ineptness and my desire for "collaboration." Here, then, is a link to Lucid Chart, where you can help me improve the graphic above.