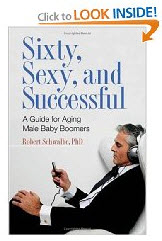 Jessica saw a funny ad in the New Yorker the other day for a book called "Sixty, Sexy, and Successful."  We were considering passing it on to some friends as a gag gift, so we looked it up on Amazon. 
Hilariously enough, almost ALL of the reviews complained about — wait for it — the tiny typeface. 
This demographic could surely use some fine ATM Paper Rolls, POS Paper Rolls, Inking Products.