For best results, I recommend you try the Talepop Loop very early in the morning.  On the hike we took last November, the dawn marine layer lent the park a mysterious, almost otherworldly air that's simply not possible after 9 AM.  Arriving early also ensure a reasonable street parking spot at the trail head. The scenery and vistas are not overwhelming, but there's no shortage of pretty scenery. This video embed gives a decent idea of the terrain and difficulty level (which is not too hard…)   
Here are a few snapshots from our Talepop hike: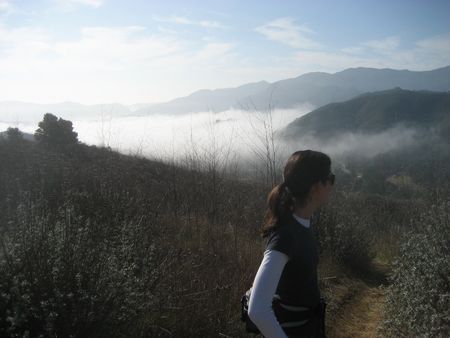 Up above some of the marine layer…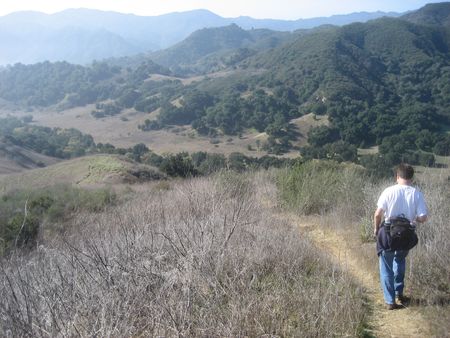 Going down the loop's most significant descent…
For parking and direction info, visit the Local Hikes Talepop page.