After six month layoff to avoid the worst of the summer and fall heat, we're back on a regular weekend hiking schedule here at Fake Angeleno central. We continue to explore the Santa Monica Mountains extensively, and last week was no exception. Red Rock Canyon and Calabasas Peak proved a satisfying 6-7 mile hike, with solid elevation gains and an uncrowded feel.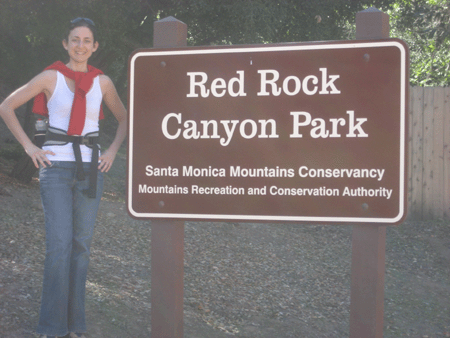 We made a loop of it, going the wrong way. We parked on Stunt Road at the trail head for Calabasas Peak. Along the way, we headed up a spur trail and found ourselves in the Fred & Alma Meier nature preserve. From there, we cut down onto old Topanga Rd. and regained the trail by walking up the entirety of Red Rock Road – a semi-private neighborhood street with some beautiful houses and a dry stream bed that's sure to be beautiful come the rainy season.
For a much more extensive recap, check out the Geek Hiker's Red Rock Canyon Park & Calabasa Peak report.
Some pictures from our hike below…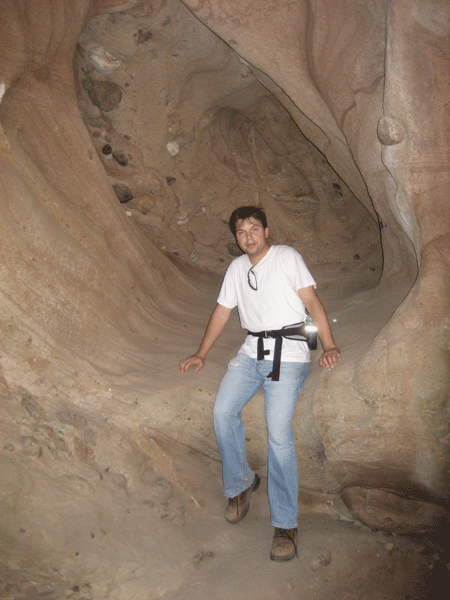 A giant-sized breakfast nook on the trail.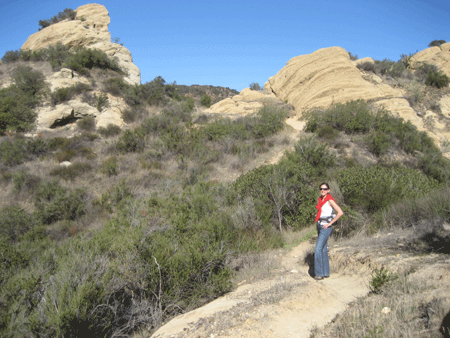 A John Kerry-like slab of rock in the background…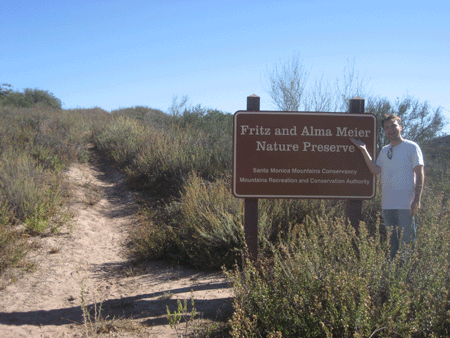 Could these folks also be the namesake of Meier St.?
Thanks for a great hike, Red Rock Canyon Park!