From the flickr stream of mike_s_etc comes this nighttime capture of what the author calls "The L.A. Money Shot."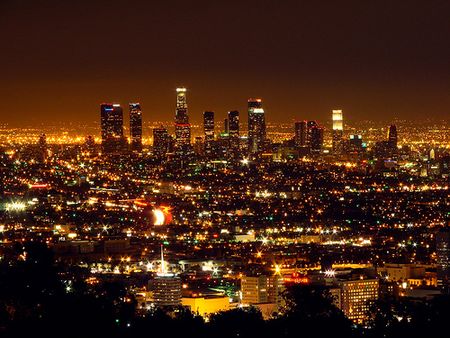 From Mike's photo notes: "As seen from Mulholland Drive looking southeast. I call this the LA
money shot. You see this, or variations of it, on countless postcards.
What's also cool about this capture is you can see the relative heights
of the major buildings in Los Angeles."
If you like this image, I highly suggest checking out the Los Angeles set on mike_s_etc's photo stream.