For the most part, San Pedro still fits its ancient reputation as a hardscrabble, blue-collar port city.  We took a spin through San Pedro early last month and really enjoyed the place.  A particular highlight was the window display at Williams Book Store.  Any establishment that gives the patron saint of late-blooming problem drinkers with literary talent a place of honor is alright by the Fake Angeleno.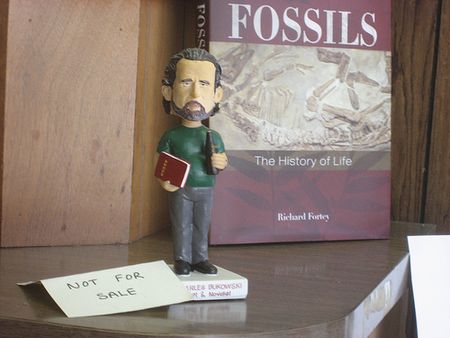 This likeness bears an unfortunate overtone of Dennis Miller after an all-night bout of red lobster endless shrimp…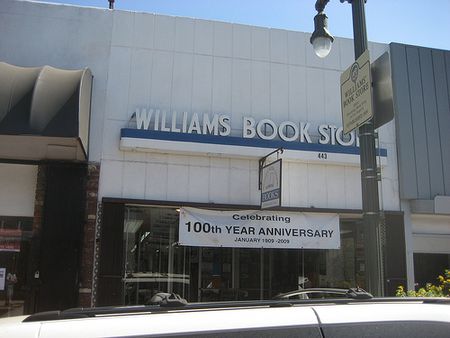 Arts & Letters – San Pedro style at Williams Book Store.