This hike was really satisfying both as a workout and a feast for the eyes. It's one of those trails that makes it hard to remember you're still standing in the country's second largest metropolitan area.  The Santa Monica Bay views were particularly enjoyable… And the "Eagle Rock" was fun to scramble around on too.
Here's a photo our good friend Mai snapped on the peak: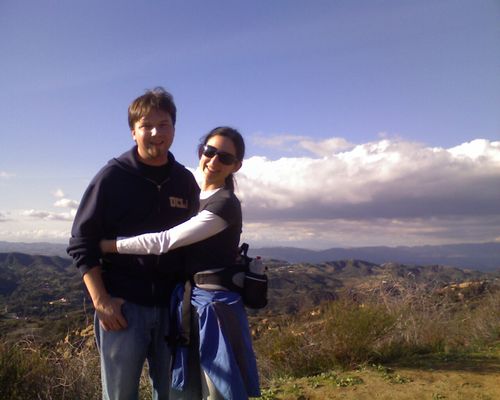 If you're thinking my hike description is incredibly lazy and pedestrian, you'd be right.  Fortunately, the Modern Hiker has an exceptional review of this trail — complete with maps, points of interest, and dozens of excellent photos.  I highly recommend you check it out.