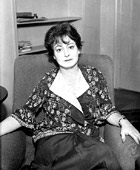 As if hearing the anguished cries of Bing Crosby's abused children seeping through the sub-text of the umpteenth mall-sound-system-rendering of White Christmas didn't stress you out, it's raining today and you could very well be headed towards a massive car accident.  This means you need to come join us at the Beverly Wilshire for the latest meeting of the International Dorothy Parker Society, L.A. Chapter.
The LA Chapter of the Dorothy Parker Society will meet on 12/17 at 7:30 pm for a drink at the Beverly Wilshire Hotel 9500 Wilshire Boulevard,Beverly Hills, minutes from Dorothy's many houses off Canon Drive, where John O'Hara would often entertain her with his buddies who met there weekly for drinks and mayhem.
After a quick drink, we will walk down Wilshire Blvd to admire the holiday windows of Saks and Barneys. The closest LA gets to Manhattan at holiday time, especially if the weather is cold enough for coats.