We made it up to Griffith Park Observatory yesterday evening in time for sunset.  It was a great way to afford our guests from NYC a commanding view of Los Angeles.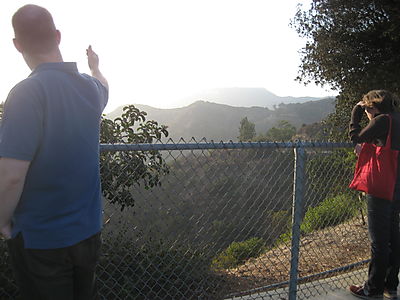 AB gestures out to the Hollywood Hills as RF peers on.  All this could be yours… (As L.A. residents.)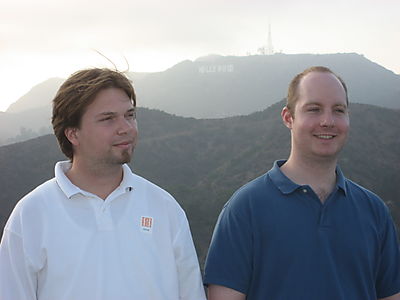 The Fake Angeleno and AB look like they're running for L.A. City Council… Or doing a public service announcement for the Sierra Club of Hollywood.