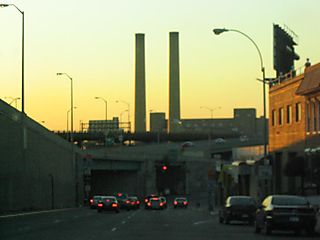 We lit out for Los Angeles in a Penske moving truck on December 22 of last year under dark, gray skies.  The BQE was in a uniquely rotted state of ill-repair and dysfunction that day.  When we reached New Jersey, I turned back for a last look at the Empire State Building, but it had already been erased by the low-hanging rain clouds.  That day, we drove through a driving wind and steady precipitation.  The rest of the drive we attempted to dodge — with mixed success — the snowstorms punishing the rust belt and the high plains that week.  Eight days later we pulled the Penske truck into allied territory, (Pasadena) and not a moment too soon.  The sunlit San Gabriels looked welcoming and appealing, and the seventy-degree Rose Bowl weather felt just fine…  Even though I didn't know it quite yet, we had come home. 
Next Monday marks our sixth month anniversary of arriving in Los Angeles from NYC.  And as the Fake Angeleno, I'll be taking the rest of the week to make haphazard blog lists of things I like about my new habitat, things I miss about my old one, etc, etc…  Here's the first list:
L.A. vs NYC — 6 Months, 6 Quality of Life Upgrades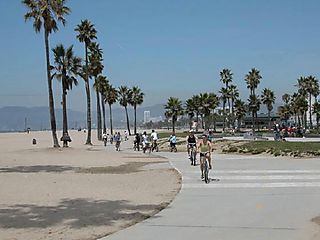 The Scenery Within an Hour's Drive: Let's face it.  A starting lineup of stunning Pacific Ocean cliff views, gorgeous beaches, the Santa Monica Mountains, and the San Gabriel Mountains pretty much obliterates the Rockaways, the Jersey Shore, and some of the Hamptons if there's no traffic.  Even the lower Hudson valley can't compete, and I love me some lower Hudson valley. (Sorry Amanda)  The same rule pretty much applies to farther-away destinations, with Big Sur besting the Adirondacks and the San Diego area whipping the Philly metro in a blowout. 
The Housing Situation: As most of his friends and family can attest, The Fake Angeleno will not shut up about his backyard, his driveway, his garage, and his second bedroom.  Just six months ago, I had a Polish-speaking landlord and her family living above, below, and adjacent to my tiny apartment/hovel with paper thin walls, 6.5 foot ceilings, and some strange, crumbling paint residue/material that seemed to magically rematerialize each week.  The Fake Angeleno's new place is not cheap, but it's 500% more livable than a comparably-priced arrangement in Manhattan or North Brooklyn.  Yes, I've now become the guy who blurts out things like:  "Check out the square footage on this baby!  That counter-top is all granite, boy!  The best!"
The Weather: Do I even need to mention this one?  Blistering cold and oppressive humidity has been traded for year-round balminess, massive amounts of sunshine, and a "dry heat" in the summer.  My solution for beating the dry heat? Instead of curling up into the fetal position next to my overworked window unit, I just drive five minutes to Venice beach and jump in the ocean.

The Vibe: Goodbye stressed out, hyper competitive, pretentious, self congratulatory, "I went to school in Boston and still take piano lessons 15 hours a week when I'm not tackling an urban planning course or teaching kids how to read Mandarin" New Yorkers.  Hello well-tanned, laid back, welcoming, "I figure I'll make it in pictures eventually, but if not that's cool too" Angelenos.

The Culture:  I've been to more great cultural events here in the last six months than I went to my last year in New York.  The reason?  I think I'm, like, totally less stressed and self-absorbed.  I've traded Brian Lehrer for Nic Harcourt and the earth is still going round the sun.  And my music tastes have become a lot more current, too. (Sadly, I have no idea how Anthony Weiner's run at Gracie mansion is progressing.)
The Coffee Shops: Even though I'm not the frontman for a recently-signed indie band, the staff seems to still notice I'm alive and in need of caffeine.  I'm astonished to find I can get some friendly banter with my purchase even though my haircut resembles Al Gore's and my fashion sense mimics a middle-rung insurance executive who's still dressed by his mom.