One out of every three Starbucks patrons here in L.A. agrees: reading a screenplay with your coffee is de rigeur.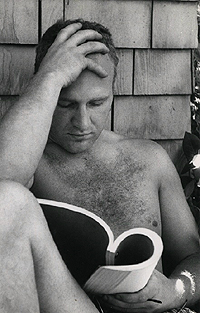 Old, young, hipster, square, professional, service employee, student, housewife, homeless guy …. Everbody.
I understand this is not an original observation, but seeing it first-hand has been pretty hilarious.
As I post this entry, a white-maned Boomer with sprockets-dark glasses and an itunes account is editing his *short story.* Looking over his shoulder, it appears to be a yarn about a young co-ed's love, loss and ultimate redemption.
You know! Like Legally Blonde meets Juneau — but with talking dogs.