[Ed. Our good friend Alysia Gray Painter just couldn't sit back and let a bunch of New York love letters dominate this space. Here, she weighs in with an L.A. valentine of her own.]
Was it the moment that someone — a mischievous child, I'm praying — spit a chewed-up Dorito (Xtreme Nacho Cheese?) onto the top of my head while I stood on the circular staircase inside the Statue of Liberty? Or the time that my best friend, my boyfriend and I had to split a coffee on a freezing day because we hadn't the money to get our own individual cups and no ATM in the world was going to lend a hand (or a fiver) to help us out at that broke-down, broken-hearted moment? Perhaps a terribly fragrant combination of the two?
I loved New York when I left it, despite that fact that my pockets were empty, and grew emptier, the whole time I was there (and my hair grew more Dorito-y). And I wasn't so sure about moving to Los Angeles, where it seemed like you needed implants, rollerblades and a bikini to enter the city gates, none of which I had. But we had to move as my guy had a job prospect, and I missed the West, big W.
And over the last decade I've learned to love the lifestyle capital of the world. Like, head-over-Uggs love it. So Brian, here's why I'm crazy about it, and you can ditch all those NYC-LA fighting words (although I do love me my Fred Allen, so I'll include a quote below).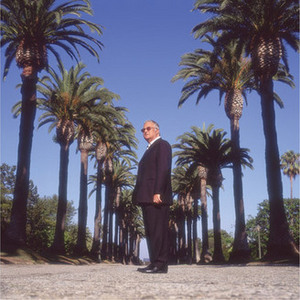 — Vroman's. It's a spry 113 years young, and the best bookstore this side of Powell's in Portland.
— Largo. Small and star-laden and kicky most nights. Neil Finn winked in my general direction!
— Mission Inn. It's Riverside, yes, but this hotel is possibly the most whimsical inn on earth.
— Museum of Jurassic Technology. Wonders and mysteries abound. Plus a human horn.
— Angelino Heights. Charles Addams country. I want to live here and wave at passersby from my turret.
— Walt Disney Concert Hall. Giant silver artichoke with a soft, musical center.
— Phillippe the Original. Birthplace of the French Dip. Mustard that stings sweetly.
— Tam O'Shanter. Walt Disney's unofficial commissary. Looks like Snow White's cottage. No surprise that Snow White was thunk up here over stiff highballs and broiled meats.
— La Brea Tar Pits. Way old. And they seriously bubble.
— Farmers Market. Probably where they'll bury me, if I'm very lucky. It's my neighbor and hangout and the ideal place to get a pitcher of beer and chat with pals for a few hours. The lady at the gyros stand has been calling me "Allison" for a decade and I haven't the heart to correct her. The best.
I could go on, and will, when you arrive. You're headed for one heck of a town! Oh, and that Fred Allen quote…

You can take all the sincerity in Hollywood, place it in the navel of a fruit fly and still have room enough for three caraway seeds and a producer's heart.

Cheers!